Ottawa Senators: Why it's too Early to Give up on Logan Brown
Inconsistencies have plagued Logan Brown during his short professional career and he will look to become a full-time NHLer in 2020-21
With two full seasons of professional hockey under his belt, Logan Brown has shown promise but has struggled to put it all together for an entire season.
The 6'6″ centerman has the framework of an elite NHL player, but due to injuries and inconsistent effort, Brown bounced around between Ottawa and Belleville last season. While it wasn't the season the talented pivot desired, he did set a career high with 23 games played in Ottawa and also scored his first career NHL goal.
From October 25th to November 22nd Brown finally found some semblance of NHL consistency, producing 5 points in 8 games while showing tremendous flashes of skill and was well on his way to finishing out the season in Ottawa. Whether banged up with an injury after that stretch or falling out of favour, Brown was sent back to Belleville around Christmas time.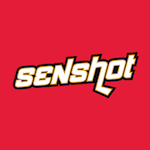 Brown finished his season in Ottawa with 1 goal and 8 points in 23 games, while the production was low he showed he is capable to play at the NHL level.
Underlying Numbers
The 22-year old center had very solid advanced metrics during his time in Ottawa, ranking highly compared to his teammates. Brown finished 5th among all Senators forwards with a 49.15 CF%, and was also really strong with his relative Corsi rating at 1.02. While Brown was on the ice, opposing teams controlled the puck marginally better than the Senators but with his club being outplayed much more often than not his Corsi for percentage was strong relative to his team. Ottawa is better off with Brown on the ice than off the ice as evidence by his strong relative Corsi.
The big-bodied center was second best on the Senators in terms of GF% a metric which determines what percentage of total goals while the player is on the ice is scored by his team. Ottawa is more likely to score when Brown is on the ice than the opposing team, given by his 55.0% rate, which ranked second on the whole roster. To show that his GF% was not an anomaly, Brown boasted a 2.7 expected goals-for per 60, a metric that describes the expected goals his team should score while he is on the ice over a 60 minute period.
All in all, Brown was without a doubt good enough to play with Ottawa for the full season and shouldn't of had to spend most of the season with Belleville. All data per Natural Stat Trick. How did Brown Fare in Belleville?
Between injuries and a long stint in Ottawa, Brown played a significant amount of games for the AHL club in Belleville. Appearing in 25 games, the skilled centerman produced 7 goals and 21 assists while being on one of the best teams in the whole AHL.
Brown's 1.12 points per game in Belleville ranked second only to Drake Batherson on the squad, he was a top player on the baby Sens whenever he suited up.
The former 11th overall selection in the 2016 NHL Draft has made some highly skilled plays in the minors, especially this one from the past season versus Laval:
This is why its puzzling as to why people are so harsh on Brown and have ultimately given up on him, some of the moves he pulls off and his elite skill, along with his 6'6″ frame should have Senators fans excited for the 22-year olds future.
It would of been even more interesting to see how Brown would of fared in the postseason, as Belleville was the 4th best team in the minors with a record of 38-20-5, with many having Calder Cup aspirations for the team.
Path to the NHL Roster
With the Senators holding the 3rd and 5th overall selections in the 2020 NHL Draft, there will most likely be another centerman added to the fold, whether that's Quinton Byfield, Tim Stützle or Marco Rossi their depth will be improved.
While none of those players are NHL locks for next season, they won't help Brown advance up the roster. The 6'6″ pivot needs to prove himself in training camp and preseason that he is ready for a full time gig in Ottawa.
Brown will most likely be battling with Colin White, Chris Tierney and Josh Norris for minutes in the top 9. While White and Tierney both are regular NHLers, Brown brings more skill to the table than both of them. With Norris fresh off a stellar rookie season in the AHL, he has a solid chance of cracking the roster alongside Brown.
If the Senators 2016 first round selection can find his way into the top 9 he should be able to carve out a significant role on the team. Brown has the ability to play a significant role on the power play whether on the first or second unit. While he is not likely to play the penalty kill, playing on one of the first three lines and on the power play should present ample opportunity for Brown.