Ottawa Senators Trade Target: Joshua Ho-Sang
Josh Ho-Sang is a 24-year-old right-winger who is currently in the New York Islanders organization
He is a player that has tons of talent and skill but has a reputation for being lazy. Ho-Sang has cleared waivers last season, so teams have had their opportunity to claim him.
Ho-Sang has some serious skill, if he is pulling this off in an NHL game.
A reputation for being a lazy player with talent and skill? That sounds like what current-senator Anthony Duclair was called before he broke out this year.
With the right team, coach and environment, Ho-Sang should be able to tap into the potential like what Duclair did this year. Duclair bounced around teams until he came to Ottawa and had a 0.61 pts/game, was an all-star and almost beat his career-high of 44 points in 81 games which he had in his rookie season.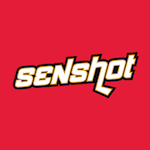 Duclair gave DJ Smith, the coach, credit for being a key player for the Senators. Smith not only gave Duclair more ice-time and a bigger-role but believed in him. This was different from the past where if Duclair made a mistake, he was stuck on the bench for the rest of the night. A coach like Smith may be crucial for Ho-Sangs development like he was for Duclair.
Videos
This youtube video breaks down the plays Ho-Sang makes, with the first 5:40 showcases where he thrives and the last 3:00 highlights his deficiencies.
The good plays in the video show the skill he possesses along with his passing ability and dynamic speed. He did a solid job defensively as well taking away opposition chances in his own end by having the correct stick position and also back-checking. The bad plays include plays that players make in a game, such as holding the puck a bit too long or mishandling the puck.
Here are some more clips not only showcasing the playmaker he is with lots of skill but also his ability to put pucks in the back of the net:
https://twitter.com/thesoundtigers/status/789635320300044288
https://twitter.com/thesoundtigers/status/1120835901595295744?lang=en
What the analytics show
Ho-Sang had one season where he sacrificed offence for defence so his offensive numbers may not be that good. Judging off of this graph (which is over a 3 year period), he can be used on the powerplay and on the penalty kill if needed. Also he is good at getting the 1st assist which shows that he doesn't rely on getting points off the 2nd assist and also shows that he has a good passing ability.
He had a WAR (Wins Above Replacement) of 2.5 in 2019-20, which is better than one of the top players on the Senators, Thomas Chabot who had a WAR of 1.7. If you aren't convinced by Ho-Sang having a higher WAR than a defenceman, Teuvo Teravinen, who is a left-wing, (who had a WAR of 2.2), which shows that Ho-Sang may have some value some people may not see. If you don't know what WAR is, it adjusts for shot locations, teammates and competition and it also accounts shot rate, penalty differential, faceoff wins and for players putting pucks on net or converting at a high rate and for goalies stopping pucks.
Ho-Sang's transition is excellent, both exiting and entering. Ho-Sang doesn't shoot much and this also shows in the shot assists/60 (how many assists to shots a player has per 60 minutes) but has a decent shot contribution.
This shows the passing ability Ho-Sang possesses and had a bit over 2 dangerous assists/60 which is quite good.
As shown in the graph above, he was solid offensively in 2016-17, 2017-18, showing some flashes of the offensive skills he possesses. Ho-Sang has had criticism in the past about his defence and in the 2018-19 season, he got going defensively and was excellent.
Senators weak Right Wing
This is if Ho-Sang was to play on the right-wing. The Senators have a right-wing which is pretty weak with only 1 or 2 players that are a lock to be on the roster in a few years. Players on the right-wing include Bobby Ryan, who is already 33; Connor Brown, who is still 26 and could play in the middle 6; Drake Batherson, who has shown that he could be a big part of the Senators future after scoring 54 points in 44 games in the AHL this season; Vitali Abramov who is 22 and had 41 points in 51 games in the AHL this year; and Jonathan Davidsson who is 23 but may need another year or two to adjust to North American hockey (as he scored 5 points in 18 games in the AHL this year). If the Senators pick up a right-winger in the 2020 NHL entry draft, this might mean that the right-wing could get clogged up which may force the Senators to trade players such as Jake Hawrlyuk.
If Ho-Sang does end up playing for the Senators, he could be a very good middle 6 player with skill to play in the top 6.
If he was to get traded what line?
Ho-Sang could potentially play with Duclair and Chris Tierney on a line.
The line of Tkachuk-Tierney-Duclair was pretty good but this time for Tkachuk will be Ho-Sang. Ho-Sang will be able to give quality chances to his linemates, especially Duclair, who shoots a lot. Tierney will also be able to do the same, passing to his linemates. Tkachuk is a decent skater but Ho-Sang is more explosive, and the risk is that two explosive skaters in Ho-Sang and Duclair may create lots of chances.
As shown earlier, Ho-Sang's transition ability is excellent and as shown in the graph while Duclair's is decent, meaning that Tierney does not have to worry about transition as much as before as his zone exit percentage is quite low.
Conclusion
There may be some arguments made that Ho-Sang may not make the roster especially if we take a right-winger in the 2020 draft such as Lucas Raymond, but he may need some time to make it to the NHL. Drake Batherson seems ready, but might take another year adjusting to the NHL, Ryan's contract expires in the 2022-23 season and Brown is a solid player who the Senators may end up trading due to his trade value, and that is IF he gets re-signed by the Senators this season. Brown, Beaudin are RFA's and Szwarz, Sabourin are UFA's. The story of Scott Sabourin is a great one but I don't think there is room for him on the roster especially if the Senators acquire Ho-Sang. Beaudin and Szwarz are probably going to be on a two-way contract so there is no real worry about them being on the roster or not.
Even if Ho-Sang does not put up the offensive numbers he put up in juniors, he was excellent defensively in the 2018-19 season showing that he could potentially be a two-way or maybe even a defensive player.