Reviewing options for the Senators captaincy
Coming soon will be the Ottawa Senators rebrand, and then possibly the naming of their first captain since Erik Karlsson.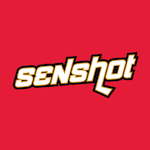 Ottawa Senators
Our site experts are asked to help to grow a vibrant community at their respective sites. To do so, we look to our experts to help us provide daily content for our readers, engage with fans via social media (Facebook and Twitter), and edit user content in order to create a universally enjoyable user experience. In exchange, these experts will be compensated for their work based on the performance of their respective site(s).
There are a few Ottawa Senators who I think could become the future captain of the team. In no particular order here is the reasoning for each players chance at the captaincy:
Thomas Chabot
Thomas Chabot is a Defenseman he's 22 and from PQ, Sainte-Marie played 205 games his stats are 29 goals 90 assists for 119 points. He's always a presence on the blue line. He has a lot to learn but I think he's been a pivotal role in the Ottawa Senators rebuild
Chabot is a proven leader, and can be a great part of Ottawa's leadership group. He has definitely made the Sens Army forget about Erik Karlsson.

Ottawa Senators
SenShot

Ottawa Senators: 3 Players Who Could Surprisingly Make the Opening Day Lineup
Connor Brown
Connor Brown from Toronto, Ontario is a 26-year old forward that was traded from the Leafs in 2019. He's been impressive, and very fun to watch. He rarely has a bad game. He has lots of heart, his stats in his career as an Ottawa Senator are 16 goals 27 assists for 43 points. He's gritty and very strong when he's on the puck.
Brown can be a great leader and is always sticking up for his teammates, also works hard for the Ottawa Senators. He's not afraid to be in the corners agianst his opponent. He's a very hard working vet who knows what it takes to win.
Mark Borowiecki
The 31-year old from Ottawa Ontario, Canada he's been an Ottawa Senator since he arrived in the league in 2011. He is all heart and soul and he's endured a lot from the run that had the Senators one goal away from the cup finals and now to the rebuild. He finished with a career year offensively including 7 goals is his highest goal total of his career. His career stats are 15 goals 36 assists for 51 points. Last season he proved he could be more to the team than an enforcer.
Mark Borowiecki is along with Anderson among one of the last Senators left from the 2017 Eastern Conference finals. He has shown he has heart as well as others in this young team. I think he has a chance to become captain of the Ottawa Senators, the Sens Army needs to be more with Mark and trust he'll give it his all.
Brady Tkachuk
Last but not least, the heart and soul of the Ottawa Senators young core. Drafted 4th overall in 2018 he has shown he's the heart and soul of the team. He plays hard every night, shows a lot of emotion when he is on the bench, and can hype up his teammates. He is all heart and soul he is the true definition of a centurion. He's always prepared for battle, he is always there in the faces of both his team and the other team. Will always defend his team mates. He has a very bright future with big shoes to fill with his father Keith and brother Matthew. I know in my heart he can fill those shoes. He gets in teammates faces when even a shift goes bad. Brady is the true definition of a captain, and the whole league knows it. In my opinion I think he will be the future captain, I would like to see as early as next season captain Brady Tkachuk and assistant captains Thomas Chabot and Conor Brown. Brady Tkachuk's stats in the NHL are he's played 142 games 43 goals and 46 assists for 89 points. He has so much potential for the future. The future is so bright, you'll need to wear shades.