Breaking news: Mikkel Boedker will not play with the Senators next year
Mikkel Boedker, who is still under contract with the Ottawa Senators for the remainder of this season has put pen to paper signing a two-year deal with HC Lugano of the Swiss league. He will be playing for HC Lugano from 2020-21 through the 2021-22 season.
Finally, we get some real hockey news for a change. It's been far too long since any Ottawa Senators related news has hit the internet. While not the most riveting news, and news that was certainly expected, it gives us a break from the endless top fives and all-time lists that we are writing.
This year was the last in a four-year $16 million contract signed with the San Jose Sharks on July 1st, 2016. A once-promising player, Boedker had turned into a healthy scratch on a frequent basis for the Ottawa Senators.
This is likely the end of the road for Boedker, he has likely played the last game of his NHL career. Even if play does resume, there's no guarantee the Senators will play, and Mikkel Boedker wouldn't be in the lineup either way.
So this decision to sign with a European team is a smart one because he can already see the writing on the wall that no NHL team will offer him a contract for the 2020-21 season. So he might as well just settle with a Swiss team because he wants to continue playing hockey.
Mikkel Boedker will be remembered as a solid third-line left-winger, who can produce points at a healthy pace and kill penalties.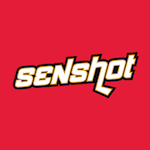 He is second in points all-time among Danish players, behind only Frans Nielson while Lars Eller is creeping up to him. His NHL career spanned twelve years with the Phoenix/Arizona Coyotes, Colorado Avalanche, San Jose Sharks and Ottawa Senators.
He finished with 709 games played and 118 goals and 327 total points.