Ottawa 67's: Exclusive Interview With Draftee Will Gerrior
Ottawa 67's 2020 4th round selection Will Gerrior was kind enough to lend his time for this interview with myself. Here's your chance to get to know one of the 67's newest players.
Naftali Clinton – How are you coping with quarantine, and what do you do to keep busy?
Will Gerrior – During the quarantine, I have been keeping very busy. Throughout the day I have been spending time with family and doing school work. I also have a daily strength training program and cardio program. To keep my hockey skills up, I shoot pucks in my basement rink.
What are some things you would need to work on in your game to crack the 67's lineup?
The biggest thing that I believe I need to work on is my strength. I have committed to a strength program that I have been doing every day and will continue to do throughout the summer.
Where will you be playing this coming season?
Next season I will either be playing for the Ottawa 67's or St Andrew's College.
What are you most excited about going into next year?
I am always looking forward to new challenges. The thought of playing a higher calibre of hockey always excites me.
What is the best piece of advice you received and who was it from?
As a smaller guy, a quote that I feel resonates with me is from Mark Twain that states "It's not the size of the dog in the fight, it's the size of the fight in the dog."
Which NHL team to you root for and who is your favourite player past or present?
As a young boy, I have always been a fan of the Boston Bruins. My favourite player is Brad Marchand and I feel like we have a similar game style. Recently I have been watching a lot of Cole Caufield because I like his play and try and model my game after him as well.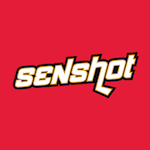 Which team do you think has the highest chance of winning the cup in 2021?
I have to go with my Bruins. They were on their way to winning the cup this year and I am sure they will carry that momentum into next year.