Ottawa 67's: Get To Know Draft Pick Ryland Landon
I had the privilege of having a lovely interview with Ottawa 67's 13th round draft pick, Ryland Landon. We at SenShot hope to continue to entertain and involve Ottawa Senators and 67's fans alike with interviews of players and other exciting content.
Here is my interview with Ryland Landon:
Q: First off how have you been doing during quarantine, and what do you do to keep busy?
A: Quarantines' obviously been tough for everyone, I've been doing good, keeping up with school. I've been focusing a lot on my nutrition and trying to maintain my fitness as best as possible. I play the guitar and do other things to try and pass the time, very important to stay inside and social distance as well, so plenty of that.
Q: Nice that you play the guitar, do you have any music preference?
A: Country, for sure.
Q: Sounds good, forgive me for not knowing too much about leagues in the Ottawa area, where do you plan on playing next year?
A: Not too sure yet with everything going on with the virus it's hard, the hockey world is sort of at a stop. I'm going to give it my best shot at training camp turn some heads for sure, and I will definitely be figuring out next season soon.
Q: Wrapping up, which NHL team do you cheer for and who is your favourite player?
A: I'm a hometown guy, I cheer for the Sens all the way, when they made the cup run in 2017 and lost to the Pens in the conference finals, I couldn't take my eyes off the screen, and my favourite player is definitely Thomas Chabot.
Q: Last question, which NHL player do you think your style of play is most similar to?
A: I remember watching Marc Methot when he was in Ottawa and how defensively sound he was, In a way, I feel like my defensive game translates to his, and also McAvoy the way he moved the puck and can turn the play up ice is similar to me.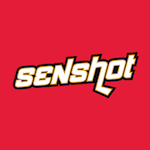 What a great guy Ryland is to take the time for this interview and give us all a chance to get a first look at a promising OHL prospect. Thank you, Ryland and good luck making the Ottawa 67's roster next year!