Why The Ottawa Senators Need Quinton Byfield
For some time, Quinton Byfield has been the consensus #2 pick for the 2020 NHL Draft. There were even some people who had him pegged ahead of Alexis Lafrenière before the season began. While that is no longer the case and there is even some doubt about him being challenged by Tim Stützle, Quinton Byfield is still without a doubt the 2nd best player available in this draft and should be the name the Ottawa Senators call if they are selecting 2nd.
As with many prospects, there is some skepticism from the Senators' fan base on drafting Byfield, and it is linked to Logan Brown.
The 2016 first-rounder has tested everyone's patience as he keeps falling to injuries season after season, and most people link it to his size.
The problem with Brown is that he is not a very fast skater. He has always relied on his hands and vision to get the job done, which has led to struggles at the NHL level. Byfield, on the other hand, is a playmaking machine who has very quick feet for his size.
I can admit that personally I haven't seen much of Byfield's play. The only time I have watched closely was the 2020 World Junior Championship, but he didn't have a very big role on Canada's gold medal winning team. However, to say that he is not a good fit in Ottawa simply because of that one tournament is naive.
What exactly makes Byfield the consensus #2? I asked Branden Scott, a member of the Sudbury Wolves media what he thought of Byfield, having watched him day in and day out for the last 2 years:
1. Byfield has obviously had lots of success this year, but in his rookie season was it the same case? It's not easy making the jump from AAA to the OHL.
I still remember early in Q's first year, he went 4 games without a point and apparently that was the first time in his life he ever went multiple games without a point. The jump to the OHL is not an easy one for any player, and I think every player needs to face a little bit of adversity to become a great one. And it certainly in Q's case I think he took that in stride.
2. I'm not sure if you're familiar with Logan Brown, but Sens fans have been kind of disappointed with his development over the last few years, causing some concern with taking another hulking centreman with their pick this year. What makes Byfield so effective for his size?
I remember watching Logan Brown playing for the Spits way back when… What separates Q from him is probably just how fast he is for a big man. He can move his feet like no tomorrow and his hands can follow suit. If he can't go through you, he is quick enough to go around you. But what I think what really sticks out for him, is his defensive game and how mature he is out on the ice. He truly is a 200 foot centre and can be someone that can score you the big points and be the pivotal shutdown centre.
3. The Senators need to draft a centerman with one of their first 2 picks this year. What about Byfield puts him above the other centres like Rossi, Perfetti and Lundell?
Any of those players have potential to be great in the NHL one day, but for me it boils down to his determination. I haven't been around the rest of the players to know who they really are, but in Q's case he has been locked in to be better each and every day since he came to Sudbury. He's always been a guy that you had to literally pull off the ice so the Zamboni can flood it. He's as professional as they come, and I have yet to meet someone with so much talent and swagger that can be so humble at the same time.
4. Finally, where do you see Byfield playing next season? OHL, AHL, NHL?
With the NHL-CHL deal Quinton can either be in the NHL or back with us with the Wolves. As much as I want him back in Sudbury, there's not a doubt in my mind that he can take the next step.
A lot of things stand out to me in Branden's responses, but none more than the fact that Byfield is a true 200-foot centreman and that he is always the last one on the ice for practices.
Byfield was the #1 pick in the 2018 OHL Draft, and as Branden said he had never gone multiple games without a point in his life (!) before reaching the OHL. Generally, young and skilled centremen need time to develop their defensive game at the next level, but the fact that Byfield seemingly already takes pride in that aspect of his game is really encouraging.
In addition, needing to pry him off the ice after every practice only proves that this guy absolutely loves hockey. The last few weeks I've been watching ESPN's The Last Dance, and seeing first hand the determination and will to win of Michael Jordan is fascinating. That drive is what makes athletes great, and Byfield is certainly on the right track as a 17-year-old. What more could you ask for?
Another point about Byfield is that he is almost a full year younger than Lafrenière and one of the youngest players in the entire draft class. Byfield's doubters are likely focusing on the 2020 World Juniors where he had a small role as a 17-year-old, but it's important to remember that Lafrenière was practically invisible the year before when he was 17. An entire year of development for a young player should not be overlooked. Sens fans need to look no further than Brady Tkachuk who took massive strides this year after a solid rookie season.
I've been preaching all season that the Ottawa Senators should be looking for their franchise centreman in this draft and that still reigns true. Byfield is that guy. Stützle only started playing centre this season while Byfield has been there his entire career.
I'm not trying to prove that Tim Stützle is a bad player. He will be a phenomenal talent in the NHL someday, but Byfield is just the right fit for this group moving forward to the goal of unparalleled success.
The NHL held a Zoom meeting with the 4 top-ranked prospects heading into this draft and watching this video I couldn't help but laugh when Byfield was talking. He seems to have that contagious personality that I think would fit in very nicely with the group in Ottawa.
Drafting players is about more than just what they bring on the ice. These are going to be the people representing the Senators in the community for years to come.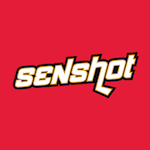 While Alexis Lafrenière is the ultimate prize at the 2020 NHL Draft, Quinton Byfield would be the best consolation prize for a Senators team that needs help down the middle.
Here's a tease for Sens fans, enjoy: