Senators Should Not Pass on Centres at 2020 Draft
The Ottawa Senators are all but guaranteed to have two picks in the top five of the 2020 NHL Draft. Whenever the lottery and actual draft will be held is unknown, but the team has a chance to pad an already solid prospect pipeline with a pair of potential cornerstone pieces.
2019-20 was a good year for some of the young forwards in the Ottawa Senators system. Drake Batherson, Josh Norris and Logan Brown were among the standouts during the AHL season on a fantastic Belleville Senators team. Brady Tkachuk and Anthony Duclair progressed well at the NHL level, earning spots in the league's all-star competition. Colin White took a step back, but many fans, and those in the organization still seem hopeful that he'll carve out a solid NHL career.
All of this progression is great and provides fans with some excitement during what has been a difficult rebuild. There is one standout problem in all of it though. The Senators don't seem to possess an elite level threat, or player with the potential to be one, outside of Brady Tkachuk. Particularly, down the middle of the ice, there is no apparent first line centre threat.
The centre position has long been the most important in hockey. While one of Norris, Brown and White could make big strides and perhaps be that player, banking on any of them to be more than a middle-six threat is perhaps overly optimistic. If the Ottawa Senators are to be a contender any time soon, this will need to be addressed.
Enter the 2020 draft. Cole Perfetti, Marco Rossi, Anton Lundell, and most interestingly Quinton Byfield all seem like players that can fill what is clearly a need for Ottawa in the long term. The Senators could even draft two of these players. So, why doesn't it seem like a sure thing?
Pierre Dorion spoke to the media via Zoom and TSN1200 this week. While he said the team would most certainly be taking the best players available, he did make sure to mention how he feels about the current crop of centremen the team has. This might indicate that Senators management doesn't feel the need to address the position, and may focus on wingers or defencemen.
This is a grave mistake. We've seen so much evidence in recent cup winning teams how important it is to have elite talent down the middle. Pittsburgh has Crosby and Malkin, Washington has Backstrom and Kuznetsov, and Chicago has always had Jonathan Toews. Even the team's provincial rivals in Toronto boast Auston Matthews and John Tavares. Again, this is not a slight against any of the players the Senators already have, but they certainly don't seem to have the ceilings that any of the eligible players in the top end of the draft possess.
This could be a case of reading too far into Dorion's comments. It is the GM's job to get Senators fans excited about the players they have, and him showing a vote of confidence in the centremen themselves. So this could be just a good PR move. However, the team has at times been guilty of reaching on certain players (i.e Lassi Thomson in 2019) or making selections for the wrong reasons (i.e Shane Bowers in 2017), so fans are rightfully a bit skeptical.
It seems that according to the NHL's most recent draft ranking, that failing to draft any of the aforementioned centres in the 1-6 selection range the Ottawa Senators will be in, would be a reach or wrong selection.
With team owner Eugene Melnyk promising contention from the team pretty soon, they're going to need a dominant first line centre for it to come to fruition. With the amount of ill will that already exists in the city, passing on this opportunity to add to this need would be a mistake for everyone.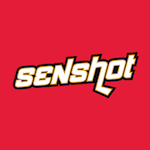 Pierre Dorion has hit the ball out of the park with his one top five selection as Senators GM, drafting Brady Tkachuk back in 2018. So for now, Senators fans are going to have to trust the organization's vision, and ability to get what they need with at least one of their two high selections in this year's draft.