Belleville Senators turning heads down in the American League
The Ottawa Senators AHL affiliate, Belleville Senators are turning heads with their play this season in the AHL.
We knew before the season began the Ottawa Senators would have one of the best prospects pools in the league. One of the keys to having a great prospect pools, is the AHL club you have.
Sens' GM Pierre Dorion has done a fantastic job acquiring prospects, especially in the trade deadline of last year, when he let go of stars Mark Stone, Ryan Dzingel and Matt Duchene.
In exchange for those players the Senators received a very nice amount of quality prospects and picks.
The players the Senators received at the deadline were Anthony Duclair, Jonathan Davidsson, Vitaly Abramov and Erik Brannstrom. This helped create something really great, since all of those players except Duclair are playing in the American Hockey League.
Erik Brannstrom started the year in Ottawa, but after a largely unsuccessful 31 games in the big league, he was sent down for further development in Belleville.
Both Davidsson and Abramov have played almost the whole season so far in the AHL. They are both huge parts of the success of the B-Sens this year.
Abramov is an offensive threat every game, with 15 goals and 13 assists for 28 points in 33 games. He played a brief stint of two games in Ottawa, where he scored his first NHL goal of his career.
Davidsson on the other hand didn't initially flourish with only 5 points to show for in 18 contests. But he has elite skill and with another year in the AHL he should be a quality NHLer for many years to come.
The B-Sens have been lead by a good mixture of skill and leadership, kudos to Dorion's management skills.
Their top six point scorers are all under the age of 22.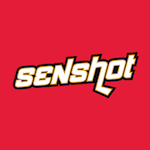 They have been lead offensively by rookies more than veterans, which is great news for the Ottawa Senators.
Alex Formenton (43 GP, 21 G, 34 Pts) is a sniper with extreme speed who is a big part of the B-Sens scoring plans.
We haven't even mentioned Drake Batherson and Josh Norris who are the two leading points scorers on the team.
The Belleville Senators are a great team with depth in all positions, and will be a prime contender for the Calder Cup.