Brady Tkachuk to replace Auston Matthews at NHL All-Stars
Ottawa Senators winger Brady Tkachuk will replace Toronto Maple Leaf star centre, Auston Matthews at the 2020 NHL All-Star game.
Matthews' cited reason for skipping the All-Star game, is that he has a sore wrist and will need ample time to get back to full strength. This provides a great opportunity for the 19-year old Ottawa Senators star player.
Brady's older brother Matthew, who plays for the Calgary Flames, will be on the Pacific Division team. This is a great chance for the NHL to seize the opportunity for increased media and popularity for the somewhat decreasing audience for this annual event.
At the skills competition you can expect the NHL to put the brothers against each other in at least one competition. Boy that will be a tough battle, for family bragging rights.
Any battle between the two Tkachuk bro's is a great one, but this one will be historically great. The game will be played in St. Louis, which is the boys hometown, and there will be a lot of family and friends there to cheer them on.
But that will only create more pressure for them to win it all, over the other brother.
At the actual games on Saturday, there is a chance they will play in the finals for a $1 million prize to be split among all of the players on the winning team.
The Metropolitan team will face the Atlantic (Brady), while the Pacific (Matthew) will face the Central in the starting match ups.
As far as how their seasons are going, Matthews ranks tied for first on the Flames in points, with 15 goals and 23 assists for 38 points in 49 total games played.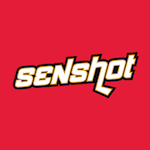 While Brady isn't putting up numbers anywhere near that, he is a constant force on the ice for the Senators, and is a respectable fourth on the team in points. He has 15 goals and 12 assists for a total of 27 points, on a rebuilding team that's quite impressive. Since he doesn't have the offensive support that his older brother has on Calgary.
This will be a great game for the Tkachuk family and a real meaningful one for the brothers that they won't soon forget.