Game Preview: Senators Travel to Washington to Take on the Capitals
The Senators take on the leagues best team to start a two-game road trip
The Senators play the Capitals at 7:00 Eastern Time at the Capital One Arena in Washington, DC.
This game could spell the return of both Dylan Demelo and Anthony Duclair, with Demelo coming off a broken finger which sidelined him for almost a month. While Drake Batherson is expected to play again after his one assist performance against the lightning on Saturday night.
Look for Craig Anderson (6-10-1, 3.12 GAA, .900 SV%) to get the nod in net for the Senators and since Washington is on a back to back don't be surprised to see the very capable Ilya Samsonov (11-2-1, 2.33 GAA, .918 SV%) guarding the net for the Capitals.
One of the problems whenever facing the Capitals is the duo of Alex Ovechkin and Nicklas Backstrom. Ovechkin has 24 goals and 16 assists on the year, he has been on a cold streak with just 4 goals in his last 15 games, while Backstrom has 8 goals and 24 assists in just 35 games. Lets see if the shutdown line of Pageau, Connor Brown and Nick Paul can contain the Capitals dynamic duo.
Not to be forgotten, John Carlson is putting together one of the best seasons for a Defenceman, he is on pace for 99 points and has a chance to be the first defenceman since Brian Leetch to reach the 100 point plateau. The Senators have to keep their eyes peeled on Carlson, especially when he activates and joins the rush where he can be lethal.
The Senators will try to get Brady Tkachuk going who has been held off the scoresheet in his last four games and will look for Colin White to flash his scoring potential. White has just one goal in his last 25 games which is a large concern for the Senators.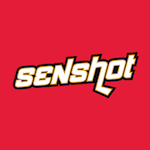 The Senators power play comes in at a woeful 11.4% which is good for last in the NHL and they are a solid 81% on the penalty kill which slates them at 17th in the league. While the Capitals dynamic power play comes in at 21.8% and 11th in the league, while their penalty kill is at 83.3% which places them 3rd in the whole league.
The Senators are a middling 3-4-3 in their last 10 games and will be looking to improve on that mark, while the Capitals are 6-4-0 in their last 10 and will be looking to propel themselves even further into first spot in the NHL.