Drake Batherson back in the lineup against Lightning
Ottawa Senators forward Drake Batherson has been recalled from the Belleville Senators after a 33 game stint in the AHL.
Seen as one of the best, if not the best Ottawa Senators prospect, Batherson made the team initially after a mediocre training camp.
He didn't last long however as he was sent down to fine tune his play in the AHL, only two games into the campaign.
But since being sent down, he has been on an absolute tear, with 13 goals to go with 28 assists for 41 points in those 33 games played.
He sits at first place in scoring in the AHL, and is playing responsibly defensively also, as seen by his +20 rating.
He had a stint last year where he played 20 games for the Senators in the NHL. He played well in those games with three goals and six assists for nine points.
So he was expected to build off of that early on in the year. But things didn't turn out as Senators management would have liked. So he was sent for a conditioning stint in the minors.
For one reason or another he ended up in the AHL for 33 games, nearly half of the season. But he used his time well, as a leadership figure on a very talented B-Sens squad.
Last year he was a finalist for rookie of the year in the AHL, with 22 goals and 62 total points in only 59 games.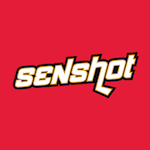 After getting drafted pretty low in the fourth round in 2017, he really raised his stock, from a pretty unknown prospect, to one of the best prospects in the whole NHL.
So he was called up for duties ahead of the Senators match up Saturday night against the Tampa Bay Lightning, who are desperate to chalk up some wins on the board. After a rocky start to the season.