Ottawa Senators Acquire Defenceman Mike Reilly
Ottawa Senators add depth to depleted blue with acquisition of defenceman Mike Reilly
The Ottawa Senators addressed a need in acquiring Mike Reilly for forward Andrew Sturtz and a 2021 fifth-round pick. This was a necessary move for a Senators team that is very thin at the position due to injuries to Dylan Demelo, Ron Hainsey and Nikita Zaitsev.
Reilly has played 14 games for the Canadiens with 4 assists and a +2 rating.
The former Hab has been mostly a healthy scratch this year but, will now have ample opportunity to prove himself on a struggling Senators blueline.
This move also opens the door for Erik Brannstrom to potentially be sent back to Belleville to play top minutes for a quality Belleville Senators squad.
This acquisition will also take away from the excessive amount of minutes that Thomas Chabot has been logging over the last couple of weeks. The Senators also have put an excessive amount of strain on Mark Borowiecki and Cody Goloubef who have seen minutes they likely aren't acquainted to in the NHL.
Reilly will help Goloubef and Borowiecki play minutes more suited to their game.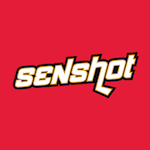 There aren't much expectations for Reilly, who has been bouncing between the NHL and AHL throughout his five-year NHL career. He will be hoping to impress the team in the hopes of finding a secure job at the NHL level, and at worst will provide valuable depth for the Senators.