Game preview: Senators host the Florida Panthers
The Ottawa Senators have an upbeat schedule in the past week, and this is the third game in only four days for the team.
The Ottawa Senators are hosting the Florida Panthers Thursday night, puck drop is at 7:30 Eastern Time.
Pregame notes: Rudolfs Balcers has been called up from the Belleville Senators, after a very successful stint in the minors for the Latvian forward. He had eight goals and 24 points in 19 games.
He was initially placed in the minors because of an injury before the season, and it was just a conditioning stint. Well he's more than proved he's ready to play at the NHL level, as he had a 15 games point streak to begin the year.
Also Scott Sabourin is in the lineup for the second straight game after missing 26 from a concussion.
The big question will be is Jean-Gabriel Pageau going to be able to shut down Aleksander Barkov and the Panthers top line?
He's been able to do it pretty well the whole season, so you can be pretty sure the coaching staff will count on him to stop the top line.
Although that line featuring Aleksander Barkov, Jonathan Huberdeau and Evgeni Dadonov, is sneaky one of the best in the league, so it will be a challenge for the rebuilding Senators to shut them down.
Ottawa's power play still sits at dead last in the league with a 11.1%, but they have a good thing going with the penalty kill, which is 81.6%, for 13th in the league.
The Panthers on the other hand have a well run power play with a lot of success, at 23%, which ranks 9th. Their penalty kill isn't very good at 78.2% for 22nd.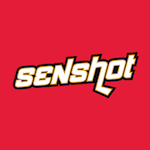 Like many offensively minded teams, the penalty isn't a bright spot for the Panthers, so its a good opportunity for the Brady Tkachuk and the Senators to get something going on the power play, which has been horrible all year.
Ottawa is a team that stays competitive the entire game and plays hard right until the final buzzer. If they can just get their power play going, they can get rewarded more for their hard work.
The two Atlantic Division foes will meet for the second time this year, last time the Senators got hammered by a score of 6-1. This time they will try to get revenge, and beat the cats at home.
One of the bright spots of the season so far is the Senators home record, which is 11-5-2. While the Panthers away record is 7-7-3.