World Junior Review: Ottawa Senators Draft Targets
With the 2020 IIHF World Junior Championships taking place in Ostrava and Trinec of the Czech Republic, several Senators staff members are taking in the tournament including Sens GM Pierre Dorion. They will have their eyes on these enticing prospects.
The Ottawa Senators have two first round selections in the upcoming NHL draft, including their own and San Jose's pick from the Erik Karlsson trade, both are looking to be high lottery selections. This upcoming draft is essential for when the Sens quest for a "five-year run of unparalleled success" in 2021 begins.
Alexis Lafrenière (LW) Canada (2GP/1G/3A/+1)
Lafrenière had an exceptional start to the tournament highlighted by his one goal three assist Boxing Day performance where he won player of the game in a 6-4 win versus the Americans. The next game versus the Russians is where everything seemed to go wrong, a 6-0 loss to the Russians and that was encapsulated by this injury that appeared devastating.
After an X-Ray and MRI showed there was no visible damage, it seemed that Lafrenière escaped injury and now is planning to return for Canada's quarter final matchup versus Slovakia. Due to Lafrenière's showing against the USA he has raised his already high draft stock and separated himself as the premier prospect in the upcoming draft.
Quinton Byfield (C) Canada (4GP/0G/0A/-4)
Byfield has struggled through his first four games of the tournament being held pointless in his first four games. These struggles can be expected for a player who is just 17, and almost a full year younger than Lafrenière. He has been relegated to the fourth line with Dawson Mercer and Akil Thomas. This performance shouldn't affect Byfield's draft too much because of his great season so far in Sudbury and his undeniable talent, he should still be the second best prospect in the draft and the Senators would be lucky to have him.
Jamie Drysdale (D) Canada (4GP/0G/0A/0)
Despite the low point totals Drysdale has shown great mobility and has been very reliable for Team Canada. Drysdale started as Team Canada's seventh defenceman and has played well in the times he has been on the ice. As expected the 17-year-old isn't going to be relied on too much for Canada but he has been solid when called upon. He could be a potential target in the top 10 for the Senators.
Tim Stützle (C) Germany (4GP/0G/3A/-4)
Stützte has been electric for the Germans, showing off his tremendous skill which has led him to be almost a point per game player in the top German mens league. With three points in the tournament, his stat sheet won't stand out but if you were watching Germany play he very noticeable whenever he touches the ice.
Stützte has been a catalyst for the surprising Germans, especially their power play which is clicking at 27.27%. Expect to see Stützle creeping into the top five in mock drafts after his showing.
Lucas Raymond (RW) Sweden (4GP/2G/2A/+1)
Raymond has shown his great skill so far this tournament while putting up a point per game which is very impressive only being 17. He is one of the most exciting players to watch in the tournament with his combination of speed and skill. While a little undersized at 5'10" and just 165 pounds he has played the last two years versus men and is sure to put on some weight. Raymond is the favourite to go third overall at this point in the year and its hard to see him leave that spot, but he could be passed by his budding Swedish star.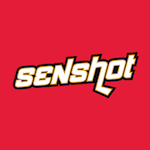 Alexander Holtz (LW) Sweden (4GP/3G/2A/0)
The other rising star from Sweden has been an integral part in Sweden keeping its crazy 52 game preliminary round win streak in tact, highlighted by his overtime goal in a 3-2 defeat of Finland.
Holtz is a pure sniper and should be on of the Senators targets for the draft, his unique goal scoring ability is something the Sens could use in their lineup.