Brady Tkachuk following in brother, fathers footsteps
Brady Tkachuk is an impact player for the Ottawa Senators, and his start to his career is earily similar to that of his brother, Matthew and dad, Keith.
Brady jumped on to the scene right out of training camp last year, and played in opening night for the Ottawa Senators. He started off the season red-hot but cooled down in the later stages to finish with an impressive 22 goals.
He missed eleven games due to injury, but still finished with 45 points. Good for second on the rookie points list, behind only Canucks' forward Elias Pettersson who ended up taking home the trophy with 66 points.
Tkachuk's style of play is one that coaches and GM's love to see from their players. In your face constantly and always in front of the net looking for pucks to jam in or looking for a tip, from a perimeter shot.
After starring in the USNTP for two seasons, he played for Boston University, notching eight goals and 23 assists for 31 points in 40 total games.
He is a key player in the Senators rebuild plans, at third on the team in points this season, and third in goals with 13.
This is a player that GM Pierre Dorion must sign as quickly as possible, right after January 1st, which is the earliest date.
After signing Colin White (6 years) and Thomas Chabot (8 years), it seems that Senators management is finally investing actual dollars into the teams young future.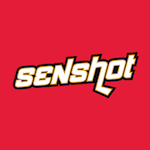 Brady Tkachuk is the next player on that list, along with Anthony Duclair who are pending RFA's after the seasons.
Overall the Senators rebuild is going exactly according to plan, which is great news for Pierre Dorion, as he has major decisions to make before the deadline, and at the draft.