Pageau and Duclair look to stay hot against the Devils
Ottawa Senators forwards Anthony Duclair and Jean-Gabriel Pageau look to continue their early season magic against the New Jersey Devils.
Jean-Gabriel Pageau and Anthony Duclair are both having incredible seasons for the Ottawa Senators. Both are surprising people for different reasons, but the fact is they both are tearing other teams apart.
J.G. Pageau has been a part of the Senators organization for eight years, and was awarded the "A" for alternate captain for his leadership qualities before the season began.
Anthony Duclair's ride to success is very different. He was tossed around by four teams year after year before he came to Ottawa. He was a spare part in the Ryan Dzingel trade, along with a pair of second round picks.
In his time in Columbus playing under John Tortorella, Torts played him the least he could, and the Duke got almost no power play time and definitely no short handed time.
Last season Pageau missed half the season from an injury he sustained in training camp. His offence tanked, as he only put up four goals and twelve total points.
He was always a fan favourite in Ottawa for his great defensive play, but he has taken great strides in his offensive game as well.
This season in 38 games, he has 18 goals, one away from a career high, to go with ten assists for 28 points total.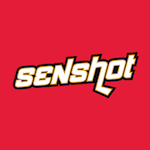 Anthony Duclair always had the great shot but his IQ and general hockey awareness was never apparent. This year however he's unleashed under D.J. Smith's defence first system, in which Duclair is a key part of.
Smith trusts the Duke in all situations, including the power play and penalty kill. Since he came over last year at the deadline, Duclair has been a staple on the power play, playing on the left side, always waiting for the one-time pass from Thomas Chabot.
He has 21 goals with nine assists for 30 points in 38 games.