Anderson let in four but still looked sharp against Devils
38-year old goalie Craig Anderson has been the starter for the Ottawa Senators since the 2010-11 season. In the last few seasons he struggled a lot, but this year he is putting up good performances.
The goal this year for Anderson before the season began, was for him to be a viable back up option to Anders Nilsson. The long-time Ottawa Senators goalie has been a tad bit better than that through 39 games.
He's a 2.94 GAA and a 0.907 SV%, good for a back up on a team with very little defence. His experience is key for a young rebuilding Senators group.
There was talk of a possible trade happening but that won't happen until the deadline, if it happens at all. So now it's just plain hockey until he gets traded.
He had a wonderful game against the Sabres a few nights ago where the Senators won by a score of 3-1 and Anderson made 43 saves.
He got the next start against the New Jersey Devils, which they lost 4-3 in overtime.
He made 30 saves and was pretty solid throughout the whole game. This is great news for Senators head coach D.J. Smith. Because now he has two, maybe three goalies he knows he can count on in key situations.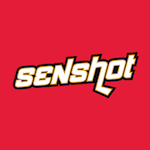 But with the emergence of Marcus Hogberg, who is setting the tone as an NHL goalie, Sens GM Pierre Dorion will have to make a decision sooner or later about the goalie logjam.
Joey Daccord is pushing in Belleville, this is a problem because the Senators now have five goalies contending for only four spots, two in Ottawa and two in Belleville.
What I believe will happen is Craig Anderson will be traded soon and Anders Nilsson and Marcus Hogberg will split duties in net. While Joey Daccord and Filip Gustavsson will split time in Belleville.