Ottawa Senators send 21-year old Logan Brown to the minors
The Ottawa Senators have sent 21-year old centre Logan Brown down to the Senators AHL affiliate, the Belleville Senators.
This is a sound move by the Ottawa Senators organization. Logan Brown wasn't performing as well as he should be so the management decides to do the smart move and send him to the minors.
Logan Brown was an 11th overall pick, the first pick under general manager Pierre Dorion, when he was promoted from a scout to that position.
He played with many different players in his most recent stint in Ottawa, including Colin White, who is also struggling this year.
The Raleigh, NC native played in 23 games this year notching a goal and seven assists for an underwhelming eight total points.
He will join a Belleville Senators squad with a huge amount of talent as their top line centre. He will play his first game for them Saturday night. His linemates are Alex Formenton and Rudolfs Balcers, both players having remarkable seasons down in the AHL.
This should get his production rolling, and his confidence back at the same time.
If I were Pierre Dorion I would keep him down there for the rest of the season. Let him have a chance to play top minutes with extremely talented linemates and get some playoff experience.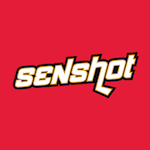 His line is listed as the top line on the team in terms of minutes, but in skill it may not even be the best one. The second line hosts Drake Batherson and Vitaly Abramov, centred by Josh Norris.
Batherson leads the AHL in points as of now, while Norris and Abramov are both having more than point per game seasons.
The Belleville Senators are in my opinion the best team in the AHL, and are heading for a big run at the Calder Cup.
Next year when he regains his confidence, and has some playoff experience, Brown will get another shot at the big league.