Ottawa Senators top ten players of the decade: Numbers 6-10
As we are about to end the 2010's decade, it's befitting to make all-decade themed content, especially on sports sites. This is a list of the top ten Senators players of the 2010's.
Number 10: Mark Stone
One of the most offensively gifted wingers of his time, he was also one of the best defensive players at the same time.
Early on when he came into the league in the 2014-15 season, he wasn't very good or fast at skating. So he improvised and started to steal pucks and play like a great all around player.
His efforts were rewarded as he was a finalist for the Selke Trophy in the 2018-19 season.
Sadly he was traded from the Senators to the Golden Knights in 2019, at the deadline.
He will always be remembered by Sens fans for his amazing two-way play and his likeability off the ice.
Number 9: Wade Redden
Originally drafted second overall in 1995, but was soon after traded to the Senators as a part of the package for first overall pick, Bryan Berard.
He made the team the first year, and went on to have a fantastic career. He is second in Senators in points by a defenceman, only to Erik Karlsson.
He finished with a career points total of 457 in 1023 games. Certainly a very respectable number for a defenceman.
Number 8: Chris Neil
Not like most other players on this list, he isn't here for his offensive contributions. He was known for his toughness and he was a so-called "enforcer".
He was legendary for protecting his teammates, and being an absolute beast when it comes to fighting.
All of this with his trademark toothless grin.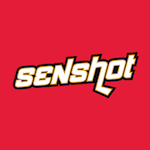 Number 7: Dany Heatley
Certainly one of the more offensively gifted player in Sens history. He has the distinction of being the only Senators player to record a 50-goal season, which he accomplished twice.
He won the Calder Trophy as the rookie of the year in 2001-02 with the now-defunct Atlanta Thrashers.
Maybe the greatest German player in history, he was a lethal goal-scorer for a long time.
Number 6: Alexei Yashin
The first ever draft pick of the Senators started off his career with a bang, with 79 points in his rookie season.
He didn't slow down at all posting beautiful seasons after that one.
He finished with a career 781 points in 850 games, at almost a point-per-game.