Ottawa Senators sign Thomas Chabot to long-term extension
The Ottawa Senators announced today that the club has signed star defenceman to a longterm contract extension.
The Ottawa Senators seem to be finally emerging from the dark days of losing their best players. After losing the likes of Erik Karlsson, Matt Duchene, and Mark Stone Senators fans were highly skeptical (and rightfully so) that the organization would be able to keep their young stars. Well, the Senators have done all they could this summer to tell fans that they are fully committed to keeping their young stars.
After signing Colin White to a six-year contract earlier this summer, the Ottawa Senators followed that up by locking up Thomas Chabot to an eight-year contract extension that keeps him tied to the organization for the next nine seasons.
The Ottawa Senators have been asking fans to buy-in to their rebuild plan and support the organization through the difficult times. While it has been hard for a part of the fanbase to actually believe that the organization would be able and willing to pay their young stars, many fans were very much in a "show me" stage with the team. Fans needed reasons to believe the organization would be keeping their players, and more importantly, that their good players would want to sign here.
Well, the Ottawa Senators showed their fans this morning that they were willing and able to spend the money to keep their good young players. The first hint we got was when they signed Colin White to six-years, but the Ottawa Senators really showed the fans they were committed by signing the young star defenceman to the max term. They simply could not go longer than eight years, and the fact that the player was willing to commit to this team for this amount of time has to bring a smile to the face of every Senators fan out there. Oh, and the dollar amount on this contract is really, really affordable for the Ottawa Senators. Here's the full breakdown:
Considering where player salaries have been going over the past few seasons, I was fully expecting the dollar amount needing to start with 10 on the average annual value. The fact that it comes in at eight million average per season will turn out to be a very team-friendly deal in a few seasons.
With the recent talk of offer-sheets becoming more and more popular in the NHL, the thought of Thomas Chabot hitting the market as an RFA next season absolutely terrified me. I would have been expecting someone to sign him to an offer-sheet similar to what Montreal did with Sebastian Aho, a very large chunk of upfront money in signing bonuses that would have probably broken Eugene Melnyk.
I think the Ottawa Senators were fully aware of that very real possibility and wanted to make sure that Thomas Chabot never made it to July 1 next season. Senators fans can now celebrate the commitment from the team and the player. This should also send a message to the fanbase that Brady Tkachuk will be taken care of when he can next season.
There have been many dark days in recent memory for Ottawa Senators fans, but this day is one of the sunniest days Sens fans will remember. Enjoy the day, Sens fans! Oh, and as if this news wasn't enough, there are reports out there that this contract does not include any signing bonuses.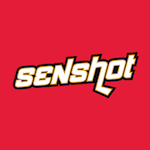 The Ottawa Senators and Thomas Chabot are slated to hold a press conference at noon today. TSN1200 is going to carry that live if you want to tune in.
Ottawa Senators fans, what are your thoughts on the Thomas Chabot signing? What was your initial reaction? Do you have more faith in the organization with this signing? Let us know your thoughts in the comment section below!