Game Preview: Ottawa Senators host the Maple Leafs … again
Just over twenty-four hours after the Ottawa Senators defeated the Maple Leafs on the 'Rock' the two teams are getting ready to faceoff once again against one another. This time, with two very different rosters.
The Ottawa Senators did not dress any of their real top players last night in Saint-John's, opting to keep them for tonight's game at the Canadian Tire Centre. Fans will have the first opportunity of the season to watch Brady Tkachuk, Thomas Chabot, and more as they take to the ice this evening.
When looking at the roster for tonight's game I am already more excited than I was about last night's roster as there are more players listed on tonight's roster that will be on the Ottawa Senators' opening night roster.
This will be the first opportunity for fans to see the expected first line for the team as DJ Smith is going to be dressing Colin White, Brady Tkachuk, and Connor Brown. The three have been lined up together since the start of training camp and seem to be developing well together through the first days of training camp. On paper, this line looks like it can be a good one for the Ottawa Senators. I like the fact that the players share much of the same traits. All three are not afraid to play physical and in the corners to get the puck, and there is definitely some skill on this line. Basically, this line looks to have a very good combination of skill and sandpaper toughness. Oh, and this will be the first game for Connor Brown against his former team.
The expected second line for tonight's action is another line that has been together since the start of training camp. It also appears to be the lock for the third line come opening night. That is Artem Anisimov flanked by Bobby Ryan and Tyler Ennis. There hasn't been much talk around Senators training camp about this line, so I'm excited to see what the three look like together. I have loved Bobby Ryan ever since he first broke into the NHL with Anaheim and I have stuck by him through all of his struggles during his time in Ottawa. Every year I have optimism for what Bobby Ryan will be able to do during the season.
That enthusiasm and optimism are back again this year, I'm excited to see what Bobby Ryan will look like with Artem Anisimov, and I'm excited about what this third line could do for the Ottawa Senators. I think this line will be reliable in their own zone and able to contribute offensively. I like the defensive responsibility of Artem Anisimov and Tyler Ennis. The speed coming from Ennis will benefit Ryan and Anisimov, too. At least I'm hoping this will all be true!
DJ Smith will also have Logan Brown centering Nick Paul and Max Veronneau for tonight's action. I think it is fair to say that this is Nick Paul's last crack at the NHL lineup if he wants to become a fulltime NHLer, so this training camp is absolutely critical for him. Paul and Logan Brown had very good chemistry in Belleville last season, so I like that Smith is keeping them together to put Paul in a position where he is a little comfortable and should be one of the best spots for him to show what he can bring to the team.
Here are the expected lines for the Ottawa Senators this evening
The defence has a good combination of surefire NHL players, players on the bubble trying the make the team, and players that know they won't be making the team this year but that are trying to show the coaching and management staffs what type of players they are. Thomas Chabot and Ron Hainsey draw into the lineup tonight, and I would expect to see them play together for parts of the game tonight. The pairings at the game-day skate this morning had Thomas Chabot paired with recent seventh-round draft pick, Maxence Guenette, Ron Hainsey with Jordan Murray, and Mark Borowiecki with Christian Jaros.
DJ Smith said today that there would be another round of cuts coming this weekend and I would expect Guenette to be one of those cuts, so I like what they are doing by starting him with Chabot. I like the reward for a player drafted late in the draft and that has worked hard during the summer and so far during camp. Like I said above, I would expect to see Hainsey play with Chabot for parts of the game, so I think the entire d-corps will be rotating during the game.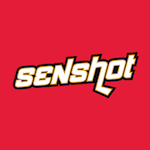 Finally, as was the case for last night's game fans will see two goaltenders in action for the Ottawa Senators this evening. Craig Anderson is slated to play the first two periods with Filip Gustavsson playing the third. By all accounts, both NHL goaltenders will be playing most of the preseason games as DJ Smith wants them fully warmed up and ready to go when the puck drops on October 2 against the Maple Leafs.
Fans can catch tonight's game on TSN5 in the Ottawa region, and as always, listen to the game on TSN1200. Puck drop is scheduled for just after 7:30 this evening. The Toronto Maple Leafs will be playing the likes of Auston Matthews, William Nylander, Morgan Reilly and more. Oh, did I mention that Cody Ceci and Ben Harpur are going to be making their returns to the Canadian Tire Centre? Yeah, this time wearing a Maple Leafs uniform.
Sens fans, which players from tonight's game are you excited to see? Do you like the idea of Connor Brown playing with Colin White and Brady Tkachuk? How do you feel about Nick Paul's chances to make the roster? Give us your thoughts about tonight's game in the comment section below!