Game Preview: Ottawa Senators visit Toronto Maple Leafs
The NHL preseason is officially underway for the Ottawa Senators as they prepare to face the Toronto Maple Leafs tonight in Saint-Johns.
The Toronto Maple Leafs are hosting the Ottawa Senators in the first preseason action for both teams. In what seems to have become a yearly tradition between these two teams, tonight's game will be played outside of Ottawa or Toronto, this year having Saint-Johns playing host.
The club announced yesterday afternoon which players would be on the roster for the game this evening. You can find that roster here. A few things jump out at me when I look at this roster.
First, with the number of players on this team that are former Leafs, I'm surprised that not one of the four Leafs turned Senators players are going to be in the lineup. Fans will have to wait a little longer to see Ron Hainsey wearing an Ottawa Senators jersey. Fans will also have to wait to see the Senators' potential first-line come opening night of Brady Tkachuk, Colin White, and Connor Brown as the three are not listed on the game roster.
The second thing that pops out at me is when I look at the defensemen going to be dressed tonight. The club has eight defensemen listed on the roster, with Dylan Demelo and Max Lajoie being the only two with tangible NHL experience. I think it is significant that these are the two players with NHL experience on the back-end, as I think there is a very real possibility that Demelo and Lajoie could end up playing together this season. This is their first opportunity to show the coaching staff if they can mesh well together.
Having three goaltenders listed on the roster is not necessarily something that surprises me. The team is bringing Anders Nilsson, Joey Daccord, and Marcus Hogberg to Newfoundland. Only two will dress, and as of the time of this being written, the coach has not spoken about which two will play. I'm assuming that we are going to see Nilsson play a part of this game with either Daccord or Hogberg playing the rest.
So what can fans expect from this game? Well, let's not get too far ahead of ourselves here. This is the first actual game action these players will have seen in months, this will be a good way for them to shack the rust off, although DJ Smith has been running a very up-tempo camp so far so the players have been shacking off rust for a few days now.
I'm intrigued by the forwards listed on the roster. I'm particularly happy to see that Jean-Gabriel Pageau, Drake Batherson, and Anthony Duclair will be in the lineup. These three have been playing together a lot lately in camp and have been developing good chemistry between them, so this will be another opportunity for them to show what they can do. This time being in an actual game situation.
Fans should also see a line centred by Josh Norris with Alex Formenton and Vitaly Abramov play together quite a bit. They too have been able to develop some good chemistry during camp, and this could very well end up being one of the top two lines in Belleville this season. The speed and offensive instincts on this line really gets me excited, and they should be able to put on a bit of a show for the fans tonight.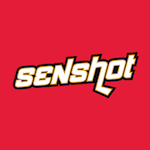 This will also be the first time Ottawa Senators fans will see DJ Smith behind the bench, and it seems fitting that it happens against his former team. Although the coach did say that it wasn't of extra importance to him that the game is against Mike Babcock and his former team.
Fans should also get another opportunity to see one of the Ottawa Senators' top prospects in Erik Brannstrom. The young Swedish defenceman is listed on the roster and I would expect him to play tonight and have an impact on the game. Brannstrom is one of those players on defence that is looking to try and fill the hole left by the Wolanin injury, so he will be battling for a spot during camp and this is one of his first opportunities to show impress the coaching staff.
9:25 UPDATE: The Ottawa Senators have had their morning skate and here are the lines we should expect to start the game this evening
Puck drop is slated for 5:30 PM eastern time and fans will be able to watch the game on TSN5 in the Ottawa region or listen to the game as always on TSN1200.
Sens fans, let us know what your thoughts are about tonight's game in the comment section below. Are you excited that hockey is finally back? How excited are you to see the kids play? What would you like to see develop during training camp?