Ottawa Senators Take A Tumble With 4-1 Loss To Habs
This one didn't go as smoothly as Friday night as the Senators came out flat with a 4 – 1 loss to the Canadiens.
GAME RECAP
The first got off to a decent start for the Senators. Their only offence of the night came from a fluky goal by Erik Condra, where Carey Price was beaten on a weak wrist shot. The Habs appeared to dominate the rest of the period, despite the even SOG total at 9. It was Brandon Prust who registered his 100th career point on a goal that beat Robin Lehner from a weird angle.
That was all we saw from the Ottawa Senators. There on out, it was all Montreal. Brendan Gallagher gave the Habs a 2-1 lead at the 13:30 mark of the 2nd period. The goal came on a rush where Jared Cowen and Cody Ceci were beat as a duo. The Sens, despite a few chances didn't get it done here.
In the third, hockey was played where a couple of late goals sealed the deal for Montreal. The 3 – 1 goal came from Tomas "Turtle-Neck" Plekanec as he beat Lehner on the doorstep. If all hope was not gone then, Alex Galchenyuk made the game 4 – 1 with a goal that Lehner had no chance on.
The Habs take this one and the Senators take another step back in their season. 4 – 1 is the final from Montreal.
NOTES AND OBSERVATIONS
Alex Chiasson had a good game, where Ottawa's 4th line was arguably their best.
Not Robin Lehner's fault this time around. Just a flat effort
The only Senators goal was out of character for Carey Price who remained calm.. taking the W.
Clarke MacArthur has struggled. He'll be looked at to get back to his goal scoring ways soon.
Ottawa remains a bubble team in a season that is beginning to look a lot like the one prior.
PLAYER SPOTLIGHT GRADE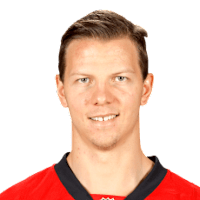 ALEX CHIASSON
RW,
Ottawa Senators
A-
Chiasson has played all around the lineup this season. From the top line to the 4th line, it has been unknown as to where he fits in. Tonight, Chiasson had one of his better games as a Senator.. earning him the A- grade in a poor overall effort from Ottawa. .
UP NEXT
The Ottawa Senators are off to play Washington on Monday and face Buffalo and Detroit later in the week. The Sens will see a 3 day Christmas break as we head into the holiday season
Merry Christmas and Happy Holidays.