Binghamton Senators 1st Quarter Grades: Defense And Goaltending
Now it's the defense and goaltending we are looking at reviewing for the Binghamton Senators in the opening first quarter. In what was suppose to be a great bunch of off season signings didn't turn out that way at the start of the season. What looked good on paper wasn't, as there was too many turnovers and not enough help to support the goaltenders. The shots on goal are troublesome at third worse giving up 647 averaging 34.05 per game. The goals against ranks 21st allowing 60 averaging 3.16 per outing.
Andrew Hammond would be the workhorse in starting the majority of the games but his recent set back has him on the bench and letting back up Scott Greenham getting a few games in and most recently prospect Chris Driedger getting a win in Syracuse. Some numbers to chew on concerning Hammond in the first quarter; Tops in the league in minutes with 895:24, most saves with 486, tied with several others at 8 losses.
All things considered, they are a .500 team and moving up as they have shown improvements in moving forward. Some work is still needed on the penalty kill but it's gotten better.
Alex Grant representing the first pairing as that might need to be changed for better results in the second quarter." >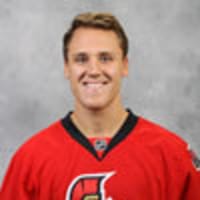 #3 FREDRIK CLAESSON
Defense,
Binghamton Senators
B+
Steady play continues as he begins the season where he left off from last. Clearing lanes and blocking shots is his past but he's been caught a few times out of position which is surprising. Works with
Alex Grant
representing the first pairing as that might need to be changed for better results in the second quarter.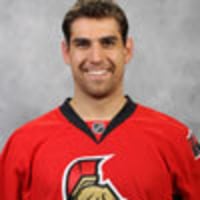 #4 MIKE SDAO
Defense,
Binghamton Senators
D+
Been out recently after becoming ill and the team started winning is something to take in. Penalty troubles are costly as you want a player of his physical nature on the team, but gotta be smart at it at the same time. Has been a healthy scratch with the emergence of Danny New.
#6 CHRIS WIDEMAN
Defense,
Binghamton Senators
A+
Shows confidence that was there late last season but has really upped himself this season discovering a blistering slap shot that has pounded goaltender's giving them nightmares, especially on the power play. Has cut down on some dumb penlites that plagued him before. Overall an offensive juggernaut and a league leader in several categories.
#8 DANNY NEW
Defense,
Binghamton Senators
C+
Has stepped in with Sdao out and has earned his playing time in trying to create something offensively. Began the season for the offense on the fourth line which led to an injury as that experiment is now over. Good puck mover and skating is decent. Tries to be physical despite his size.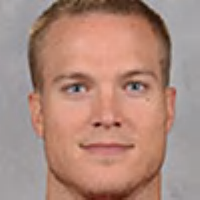 #14 PATRICK MULLEN
Defense,
Binghamton Senators
C-
Inconsistencies are troubling as one moment you think you have an okay play that follows up with a not so okay one. Coughs up the puck leading the rush too many times as evident in recent games. Plays along with Wideman on the first power play unit and does skillfully move the puck around creating offensive chances.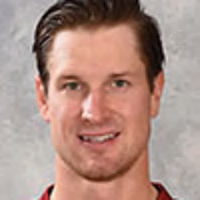 #2O ALEX GRANT
Defense,
Binghamton Senators
C-
Sketchy is all that comes to mind when describing his overall defensive play. Needs to be more consistent in front the net. Has a booming slap shot and seems to enjoy being involved with the offense, but thought his overall game is lacking with way too many turnovers and misguided decisions.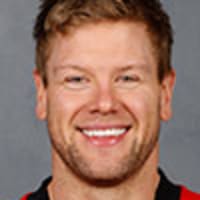 #72 AARON JOHNSON
Defense,
Binghamton Senators
C+
Perhaps past his prime and it's starting to show, although you can see the fire is still burning at times. Has some real good positives that he brings to the locker room and leads the club and top 5 in the league in the +/- category while producing points. Just his passes are off on occasion and turnovers, and that shouldn't be happening with his experience.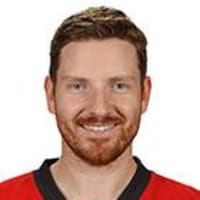 #30 ANDREW HAMMOND
Goaltender,
Binghamton Senators
C
Is getting a ton of ice time that seems to starting to wear on him. Still looks solid at times but gives up that soft goal that leads down the wrong path as he doesn't shake it off. Was left hanged to dry by a spotting defense early on so cannot pin it all on him, but things are starting to improve and with that he's got to as well.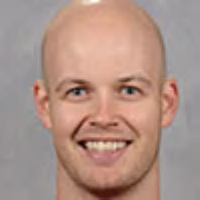 #35 SCOTT GREENHAM
Goaltender,
Binghamton Senators
B-
Been with the team in all 19 games serving in the back up role but had five starts. Big in net but lacks quickness. Does nothing but win when called upon. Adequate in serving his role.
*Cover Pic Courtesy of SenShot's Photographer Alicia Strauch