Binghamton Senators 1st Quarter Grades: Offense
The Binghamton Senators Quarterly Grades are underway with the first report due of the season, as the team is off to a 8-8-2-1 record that ended with Friday's win over Syracuse to close out the first quarter. The team struggled early offensively and with poor defense, but it appears they have turned the corner as of late things are beginning to fall into place as they have won their last four out of five and moved up to third place in the division to end the quarter on a good note.
It was challenging in the first handful of games for Luke Richardsonas as the ever-changing line-up was a common ground routine in finding the right pieces to fit the puzzle for a successful season. However, it is now on track scoring 64 goals this quarter which is third best in the league averaging 3.37 per game as the line-up has found some stability. Power play has shined ranked 6th at 21.1%.
What's ahead in the second quarter that began with Saturday's 4-3 win over Rochester is how the team continues to respond and grow as a unit if they want to repeat to the top of the East Division and further on. Lately it's starting to show as we look at the grades for the Senators after 19 games.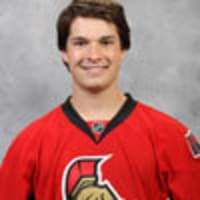 #9 MATT PUEMPELL
Forward,
Binghamton Senators
B+
Off to a quiet beginning but not as bad as last season's start but it's starting to come around. Very hard on the puck and comfortable with his smaller frame and won't back down in mixing it up with players twice his size. Look for him to explode offensively soon as he is hopefully earmarked for the big club one day.
#10 BUDDY ROBINSON
Forward,
Binghamton Senators
C+
Up and down start as the big guy plays his best on the penalty kill but hasn't raised his game to the level it ought to be with a somewhat limited ceiling. Needs to find a grinding role or could be the next Coin Greening but would love for some offensive production from the second year pro as he's been placed on the top two lines.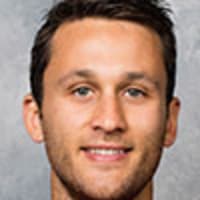 #11 CARTER CAMPER
Forward,
Binghamton Senators
C+
Camper has got the tool's but sometimes doesn't appear to be using them like he should have. Has excellent ice vision and for an intuitive play-maker, he's been erratic at times in the line up looking for the right chemistry. However, the Camper-Prince combo has been great as of late as he'll hopefully emerge as one of the better improvement's in the 2nd quarter.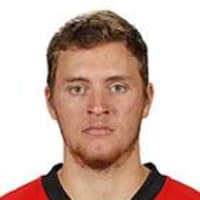 #15 COLE SCHNEIDER
Forward,
Binghamton Senators
B
Expected more out of him then what he has given as his timing appears slightly off in possibly gripping the stick too hard as his missed scoring opportunities would be goals last season. But his recent two goal effort might send him on the way on the right track.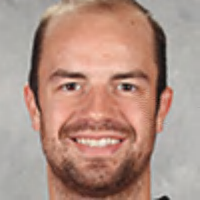 #16 GARRETT THOMPSON
Forward,
Binghamton Senators
D
Seems to be having a hard time adapting in his rookie season losing the puck and not completing plays. Had a nice spin-o-rama pass leading to a goal recently so perhaps in that one play he might be the opportunist in producing points as he gains confidence from here on in.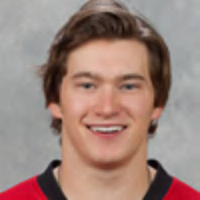 #17 MAX MCCORMICK
Forward,
Binghamton Senators
C+
Kid looks good after coming back from an early injury to start the new season. Stands up for his teammates and is willing to drop the gloves, thrives on being a fast skater, competes and had a few nice goals. Some potential might be there, too early to tell.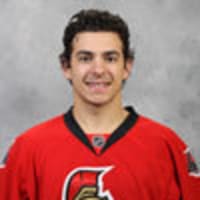 #18 SHANE PRINCE
Forward,
Binghamton Senators
A
Prince looks good and more consistent as he's upped his game so far with some strong skating that leads to undeniable nose to drive the net knowing he can pot one. Haven't seen that out of him in the past. No benching so far as he's on pace for a big season offensively and recent six game point streak backs it up.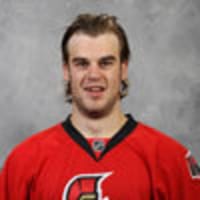 #22 DAVID DZIURZYNSKI
Forward,
Binghamton Senators
C+
Thought we had turned the corner offensively with last season's ending result's but apparently that's not been the case so far this quarter. But he did score his first of the season on Friday. He does the little things on the ice using his large frame in the corners to wreck some havoc as points are currently few and far between. Still feels good to have him for the next two seasons.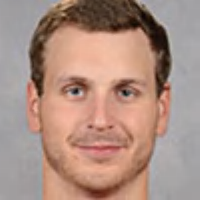 #27 ALEX GUPTILL
Forward,
Binghamton Senators
D
Sorry Ottawa fan's as Guptill looks lost at times but the rookie has to begin somewhere. A few healthy scratches here and there but when he is in the line-up, don't really notice him at times with coaches giving him ample opportunities. Has been given chances on the first line but rather he didn't take someone's spot.
Brad Mills looming in the background he might find the pine at some point to make room. Tied with his league leading 7 majors." >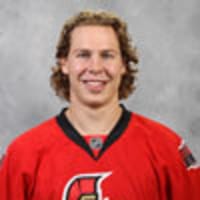 #37 DARREN KRAMER
Forward,
Binghamton Senators
C+
Darren tries and is not the most gifted player on the ice, but does gives you a 100% effort on the ice so gotta give him that. Love his trash talking as witnessed in the penalty box after a recent line-brawl on the ice. With
Brad Mills
looming in the background he might find the pine at some point to make room. Tied with his league leading 7 majors.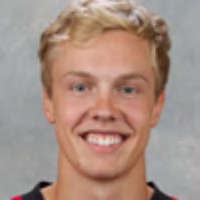 #43 RYAN DZINGEL
Forward,
Binghamton Senators
C
Off to a questionable start for the former Ohio State stand-out but needs to add some weight as he gets bounced off the puck too easily and doesn't finish in his first professional season. Kid has potential to become a big time player as he is smart and skilled in the offense, just it's going to take some time in his development as the organization must remain patient.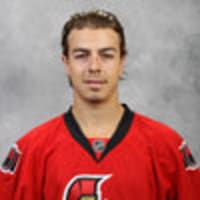 #44 JEAN-GABRIEL PAGEAU
Forward,
Binghamton Senators
A
This team is going to miss this talented spark plug once he finds his way to the top. Must be a coach's dream as he has a great attitude despite the club's early season struggles. Becoming an elite player with excellent skating abilities with a higher caliber of skill as the season progresses. Leads the league in shots with 75.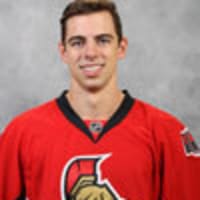 #57 DEREK GRANT
Forward,
Binghamton Senators
B-
Having an okay start with little to show for. Been at the bottom centering the fourth line but has move up in-between Puempel and Robinson on the second line. What's missing is his PK skills as he has set the bar high the last couple of season's being one of the league leader's in shorthanded goals. Still you always notice him on the ice and has been pretty consistent so far.
Coming up on Monday the Quarterly Grade results for both the Defense and Goaltender's.
*Cover Pic Courtesy of SenShot's Photographer Alicia Strauch