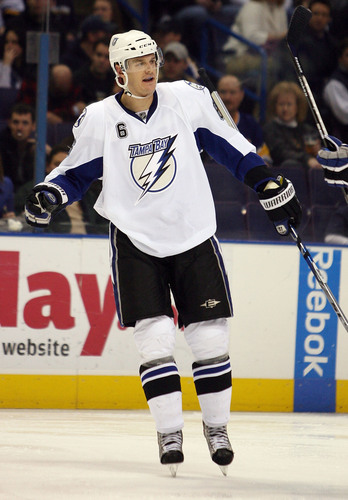 SenShot has found out that Bryan Murray has been working out a deal during this current Olympic Break trade freeze and it seems as if the trade will be done once the freeze is lifted or on the verge of being done. The exclusive details aren't imminent, but it seems like the trade will work out be a 1-for-1. That means Ottawa will be getting a defenseman and in return will be parting ways with a forward. As said before, I am not sure on who's who, but have some ideas.
A source told me late last night that a deal between the Sens and Trashland was being worked on but in the end was extinguished after Atlanta was asking a bit too much for defenseman Pavel Kubina. Nashville will likely be keeping Dan Hamhuis likely because they are in the thick of thing in the West, even though Murray was prepared to go all out for Hammy. I think it leaves 3 guys who I always thought would be the top guys Ottawa would look for come Deadline Day. They are Dennis Seidenberg, Jordan Leopold, and Kurtis Foster.
I personally like Foster. What about you, all those Sens fans out there?
Tags: Defense Trade Deadline '10 Trades